About me
curious coder can code c++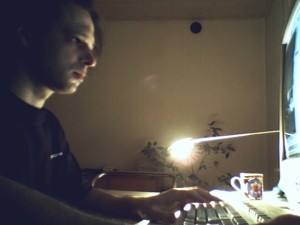 Life
Born '72 in Backnang/Germany, started coding with 14 on Commodore 64, studied for 3 years Allgemeine Informatik at the FH Furtwangen, then switched to game programming working for BlueByte, Funatics and Sixteen Tons Entertainment. Around 2000 I also worked 18 months for Genologic on projects like a fingerprint recognition system. Early 2006 Philipp Lossack and me started a 2-man game company called
Irrgheist
and released a really cool 3D SF racer. Since Summer 2007 I'm working as freelancer in many different projects, but most of them using the Irrlicht 3D engine.
I'm living in Tübingen, a nice city located in the southern part of Germany and mostly famous for it's University. Generally I'm the kind of guy who follows more his curiosity than his career, but lucky for me that does overlap a lot (although I sometimes wish I had a little more time for my non-technical interests...).
Information for hiring and skills
My main speciality is working with c++, something I did now for more than a decade on a professional level. My projects have usually to do with game, 3D, GUI, AI or network programming, occasionally all together in the same project. I also do cross-platform development for Linux + Windows and since 2009 I'm involved in the development of the OpenSource engine Irrlicht 3D.
For a list of games I've been involved in you can take a look at mobygames which has a nice
overview
. Also you have probably already seen that there are some more projects listed on my homepage here. Please do contact me for a complete CV.
My favorite projects are - working with AI, working with OpenSource and working on projects where I can learn something new. I also offer nicer conditions when I can retain some of the source rights while working for you. I'm interested in all kind of software, except for military applications (no matter how interesting they sound occasionally). Lastly I prefer working with teams, but from my own home and I have a lot of experience by now with working over the net.